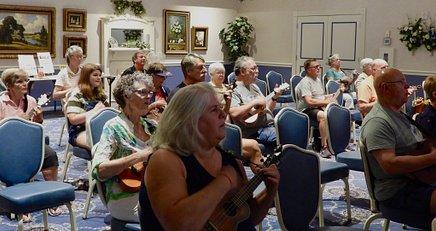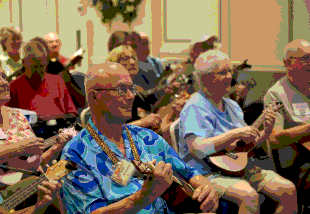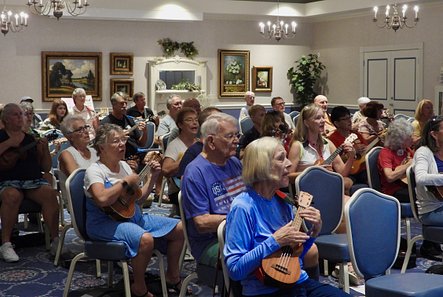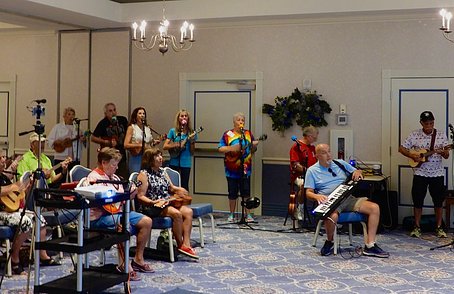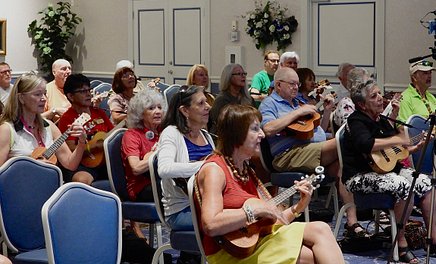 WE WILL MEET ON
MONDAY DECEMBER 5TH
AT LAUREL MANOR @ 10:30am
We meet the first, second, third and fifth (if applicable) Mondays
at Laurel Manor Rec. Center in the Madison Room.
We do NOT meet on the 4th Monday.
Copyright 2019 Website.com. All Rights Reserved.
Laurel Manor Rec. Center
1985 Laurel Manor Drive
The Villages, FL 32162
352-751-7110
Everyone

*

is welcome at
Peace, Love & Ukulele Club
Contact Info: Mary Schaub pluclub2018@yahoo.com
* Must be a resident/guest of The Villages, FL
We hope you can join us! Whether you want to sing and play your uke, or just play along with us....I know you're going to have a great time.
The music takes you back to another time in our lives and brings back memories of days gone by.